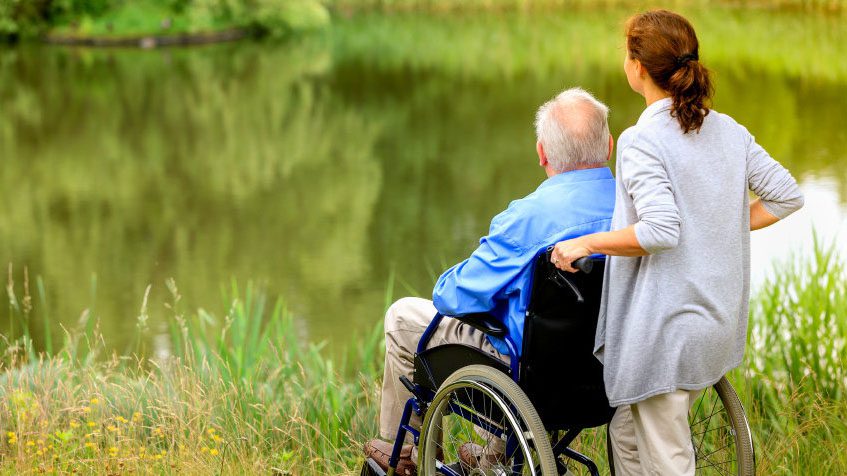 Private Funding
You (the customer) will pay CPCS for your care and support package from your own funds. You will choose the level of care and the hours you may require and CPCS will work with you to plan the most suitable package of care for you. You are in total control and have flexibility, giving you peace of mind you have the best care and support you need at an a affordable price.

We will be happy to discuss costing at any time, please contact our office (01642 548647) for a quote, or to arrange an initial home visit for more details regarding our Private Customer Care Service.
Personal Budgets and Direct Payments
If you require some support with daily living tasks, you can request a Care Needs Assessment from the Local Council in order to establish your care and support needs. If the Council decide you require care and support and are eligible for financial assistance you will be awarded a personal budget to spend on help with any social care and support you need.

The amount of money awarded in your personal budget is decided by:
■ what kind of care and support you need
■ how much it will cost
■ how much you're able to afford yourself
■ The money in your personal budget can be paid to you, to help you make more decisions about
how it's spent. This is known as a direct payment.
Choosing how to receive your personal budget:
You can ask the council to either:
■ Manage your personal budget for you pay the money directly to you or someone you choose – this is known as a direct payment
■ You can also choose a combination of these options. For example, the Council could arrange some of your care but send you the rest of the money.
If the Council manages your money:
The money in your personal budget will be spent for you by the Council. They will arrange all your care and support based on your agreed needs
How direct payments work:
If you choose direct payments, the Council will send the money in your personal budget direct to you. You can then choose how you spend the money on your own care and support, as long as it matches your assessed care and support needs agreed with the Council. (You may need to provide evidence of how the budget has been spent).
There may be other funding available to you depending upon your specific needs, please contact you Local Council for further information – or contact our office (01642 548647) and we may be able to help.
CPCS are here to help with all of your care needs and provide a professional, quality service tailored to you, the individual.
We skill match the most suited care worker to each customer to ensure you are receiving the best care package to meet your needs – all at an affordable price – contact us today to discuss costing!!
Personal Budgets and Direct Payments
Some useful contact telephone numbers:
Stockton-On-Tees Borough Council – Tel: 01642 393939
First Contact – Tel: 01642 527764 (e.mail: rstcontactadults@stockton.gov.uk)
Out Of Hours Duty team (Teesside EDT) – Tel: 08702 402994